Invisalign® clear aligners help to improve your smile and bite by repositioning the teeth over time. You can remove the aligners to eat and clean your teeth, making them much more comfortable than traditional braces.

Steps to a Beautiful, Healthy Smile:
Step 1: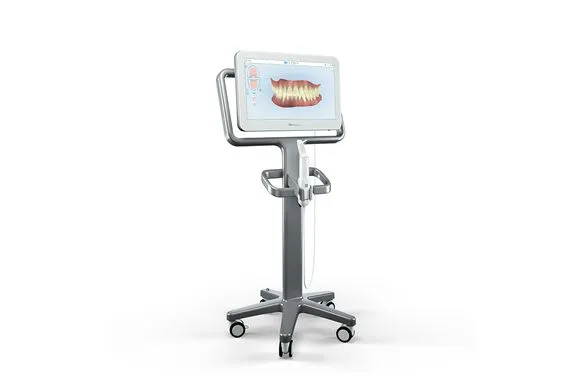 Digital scan of your teeth
Step 2: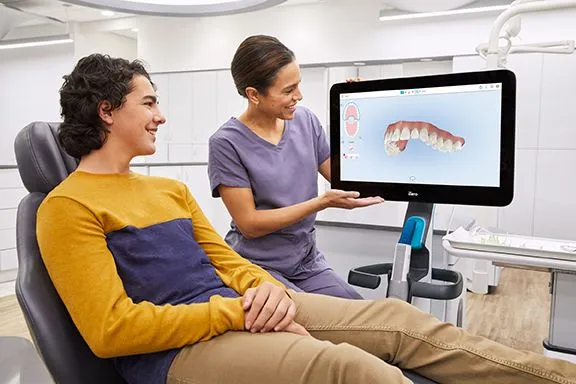 View a simulation of your new smile
Step 3:
Choose Invisalign™ to reach your smile goals
See Your New Smile in Seconds!
ON LAPTOP OR DESKTOP:
Get your phone

Open your camera

Point it at the QR code

See your new smile!
Scan the QR code
FAQ's
What is Invisalign?
Invisalign is a type of orthodontics using clear aligners to straighten the teeth over time. It tends to be a much more cosmetic and comfortable version of orthodontics compared to traditional braces. This can be an option for patients of all ages!
How long does Invisalign take?
Every case is different depending on what tooth movements are needed. On average cases can range from 6-24 months.
Does Invisalign hurt?
Depending on your plan, the aligners are changed every 1-2 weeks. During the first couple of days of wearing a new aligner, teeth may experience some soreness. This is a normal part of the process because the teeth are gently moving over time. On average, after about 2 days the tenderness is gone.
How much does Invisalign cost?
Depending on your insurance, a lot of companies now offer a coverage option for Invisalign! Ask our staff to look up your insurance for you and we can give you a better estimate!